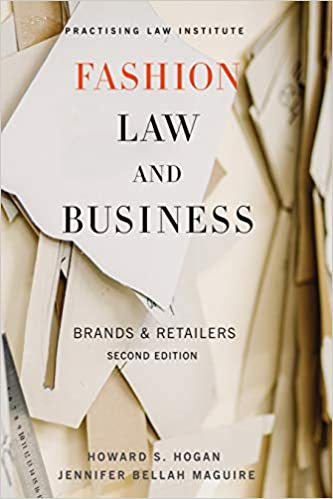 To the general public, the fashion industry is most closely identified with celebrated fashion houses mounting elaborate and highly publicized runway shows in the major fashion capitals of the world. In reality, the fashion industry is much more diverse, complex, and global. Fashion Law and Business unravels the complexity and provides clear guidance on the wide range of legal and business issues faced by fashion industry participants, including designers, suppliers, manufacturers of apparel and accessories, and retailers. In Fashion Law and Business, readers will learn:
The considerations involved in starting a company in the fashion industry, including developing a business plan, determining the form and structure of the legal entity, and obtaining financing
How patent, trademark, and copyright laws have been applied to the fashion industry, and their impact in such areas as gray market goods and counterfeiting
The contractual relationships and regulatory issues applicable to the design and production of fashion products
The dynamics of retail sales in the apparel industry, including a discussion of e-commerce and mobile commerce
The legal issues involved in leasing and licensing brick-and-mortar retail stores, with a focus on the significant contractual terms that should be considered in connection with such real estate transactions
How to deal with labor and employment issues that relate to the fashion industry, including working conditions, wages and hours, child labor, use of independent contractors such as sales representatives, and developments in collective bargaining
Written by two of America's leading fashion and retail law authorities, 
Fashion Law and Business
 provides an integrated, comprehensive guide to the issues affecting the fashion industry today.